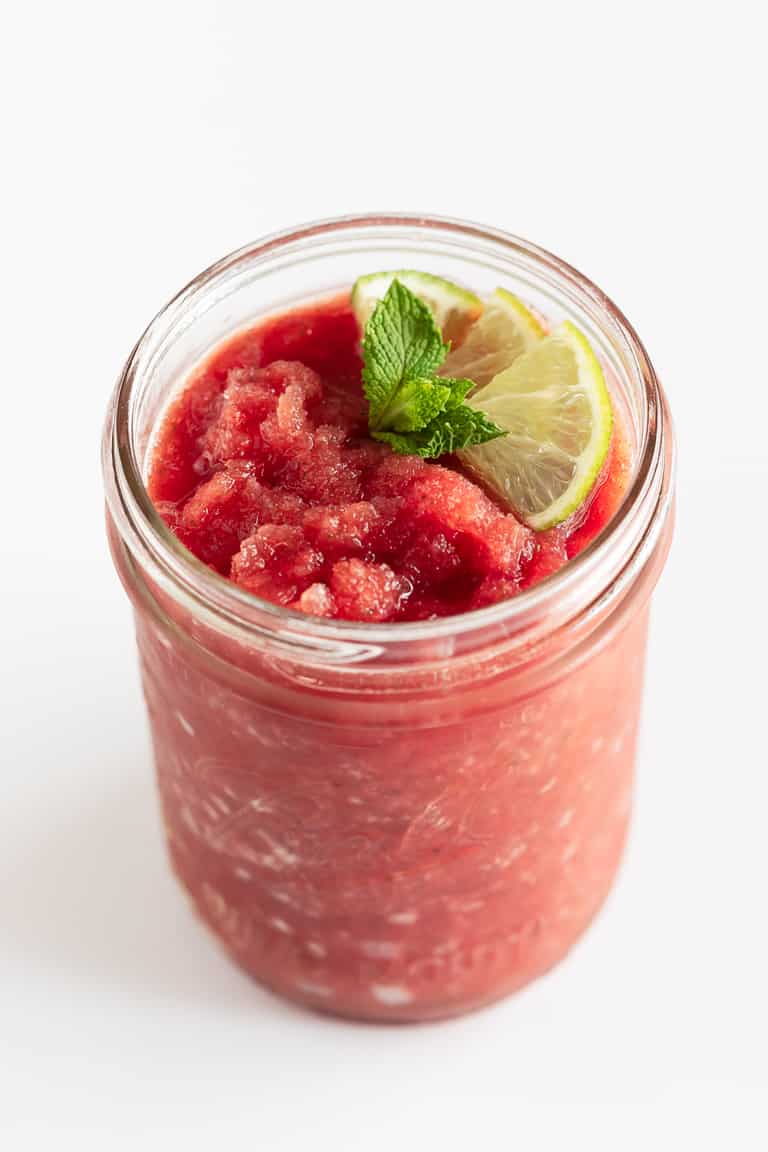 love the heat. When I travel to hot countries or areas I am the happiest person in the world, but it is true that sometimes the temperatures get too high and I need something to cool down. As I always say, water is the best option, in my case I always carry my water bottle everywhere. At home I use glass bottles and on the street I fill a stainless steel one.
1

kilo de sandía (

2

libras), pelada y troceada
El zumo de 2 limas

2

dátiles Medjool

1

puñado de hojas de menta
Instructions
Pour all ingredients into one < a href="https://www.vitality4life.es/biochef-atlas-power-blender-blender/#tap_a=17671-df9726&tap_s=113573-5c56cf" target="_blank" rel="nofollow noopener">blender and beat until well combined.
Put the mixture in a tray or container and put it in the freezer for about 2 or 3 hours. The flatter the tray or container, the better, the less it will take to be ready. It is not necessary to have a lid. The ideal is to stir it every hour so that it crystallizes better. The time is indicative, it may vary depending on your freezer and the depth of the tray or container. Also whatever texture you're looking for.
You can eat it right away or store it in the freezer in an airtight container for 5-7 days. Take it out of the freezer for a while before and stir before serving so it's not so hard.
Notes
If your watermelon has a lot of seeds, is too big or doesn't blend well, you can strain the mixture before freezing.
Juice can be used of lemon instead of lime and mint instead of mint.
Dates can be replaced with any sweetener to taste.
Using the code DANZA-DE-FOGONES -5 you will get a 5% discount on any product on the Vitality 4 Life.