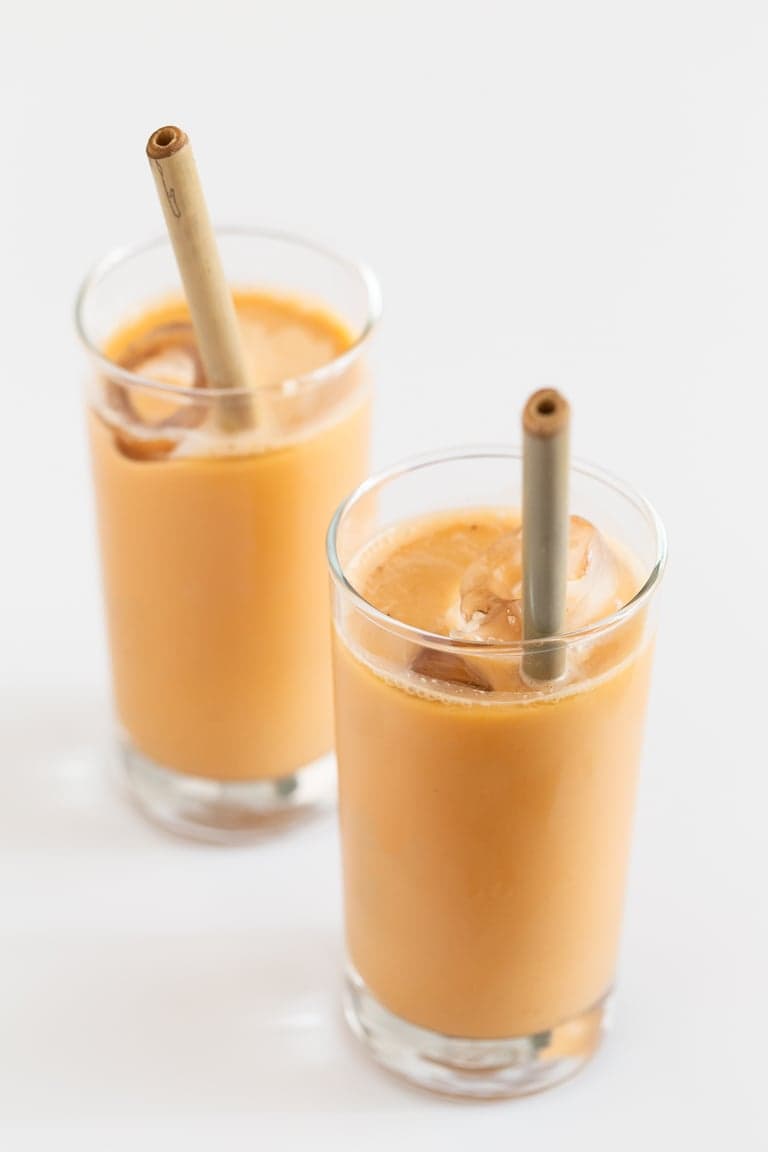 In Thailand there are many street stalls where you can buy food and drinks and there are even stalls inside shopping malls.
2

cucharas de té negro, nosotros usamos té tailandés

1

y 1/2 tazas de agua que haya hervido (

375

ml)

1/2

taza leche de coco (

125

ml), ver notas

2

cucharadas de azúcar de caña, coco o moreno
Hielo al gusto
Instructions
Pour the tea into the water and leave it steep 3-5 minutes, depending on how strong you like your tea.
Strain, add coconut milk and sugar, stir well. li>
Put ice cubes into a couple of highball glasses and pour out the tea.
Ideally drink it freshly made, but if you want you can keep it in the fridge in an airtight container (without the ice) for 1 or 2 days.
Notes
We use coconut milk, not coconut drink. Coconut milk usually comes in a can, although there are also tetra briks, it is much thicker than coconut milk and also does not usually contain sweeteners or as many additives.
We use the tea that is usually use in Thailand, which you can see in the photos of the recipe, but any black tea will work.
Use the sweetener and the vegetable milk of your choice.
Taste the tea before serving to see if you need to add more sugar or sweetener.< /li>