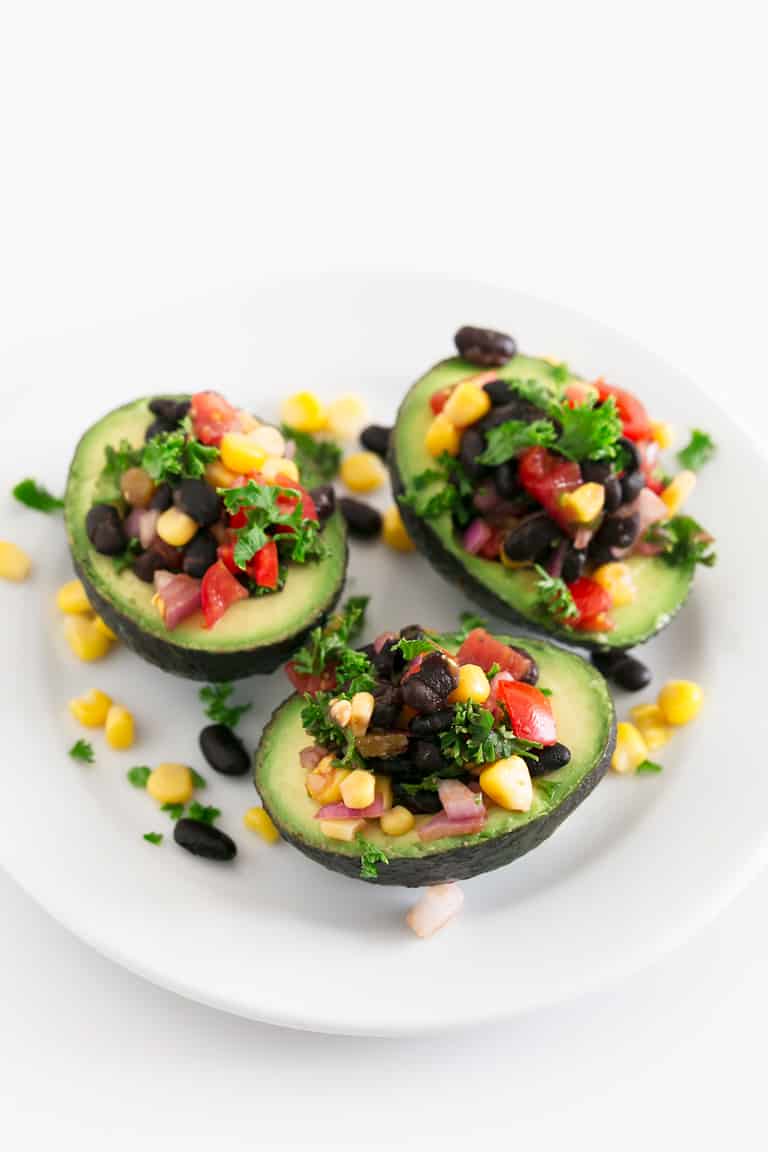 am in love with this recipe because it is incredibly tasty and you don't have to cook, just chop, mix and fill. In addition, it has avocado, so it is a guaranteed success.
1/2

taza de frijoles de bote o cocinados (

75 g

)

2

cucharadas de cebolla morada troceada

2

cucharadas de maíz de bote o cocinado

2

cucharadas de perejil picado

2

cucharadas de salsa

4

tomates cherry

2

aguacates medianos
Instructions
To make the filling add all the ingredients in a bowl (except the avocados) and stir until well integrated. If you want you can heat the beans with a little oil or water in a pan, but it is not necessary, in fact I prefer them cold.
Cut the avocados by the half, break up bones and fill with filling.
Serve immediately. Avocados are best fresh, so ideally you should do them just before serving.
Notes
You can use any legume instead of the beans and add or omit any ingredient. You can also add spices for added flavor like cumin or cayenne powder.