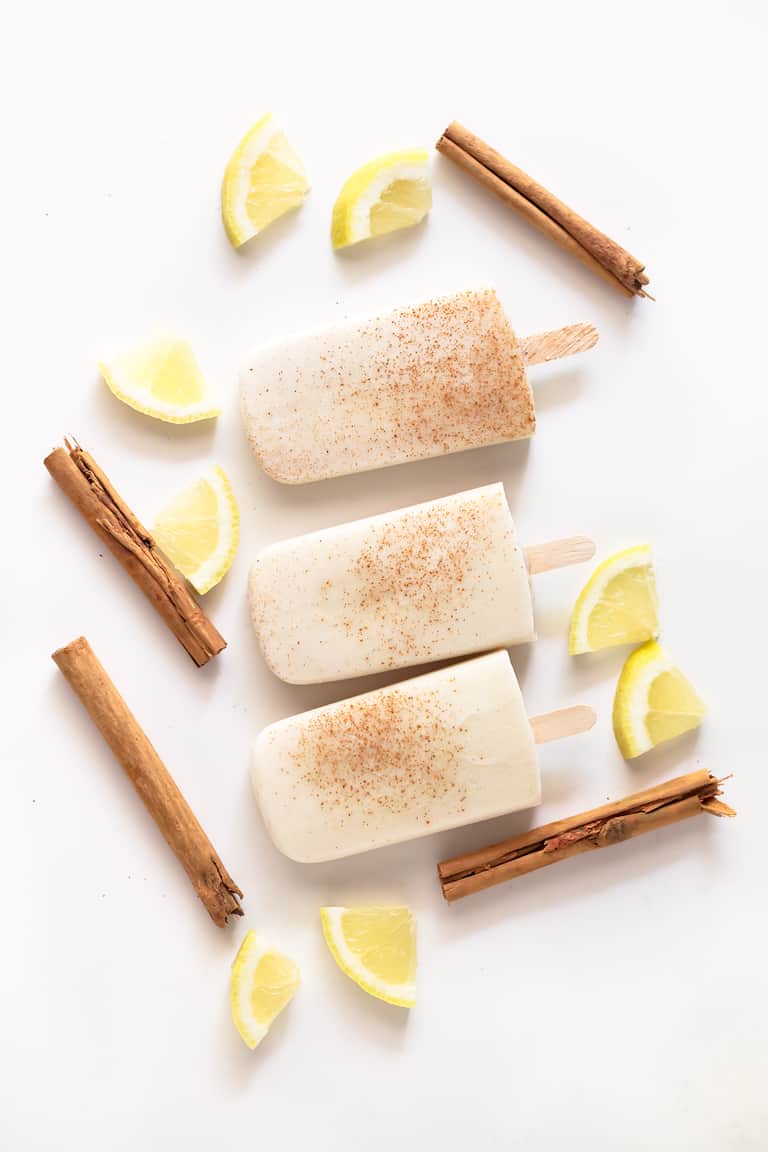 It's summer and it's time for popsicles and ice cream. The good thing about popsicles is that they are usually easier to make than ice cream. Also, popsicle molds are much cheaper than ice cream makers and take up much less space.
1

taza de leche de soja (

250

ml)

1

taza de leche de coco de lata (

250

ml)

2

cucharadas de sirope de arce o agave

1

rama de canela
La piel de 1/2 limón
Instructions
We put all the ingredients in a pot or saucepan and stir.
Cook over high heat until it starts to boil.
Remove from the heat, cover and let cool to room temperature. When it is cold, strain it to remove the cinnamon stick and lemon peel.
Spread the mixture between the molds and put them in the freezer for about 30 or 45 minutes.
We take out the popsicles and place the sticks. Some molds have a lid included, in this case you can put it on at the beginning (in the previous step). We use wooden sticks for the blog because the popsicles are prettier.
We put them back in the freezer for about 2-3 hours or until they are completely solidified.
We can store the popsicles in their molds and unmold them just before eating or unmold them all and store them in an airtight container. In both cases, you have to keep them in the freezer for one or two weeks.
We decorate the popsicles with a little powdered cinnamon, but it is optional.
Notes
You can use the type of vegetable milk and sweetener of your choice.
The popsicles unmold better if we pour a little hot water over the mould.