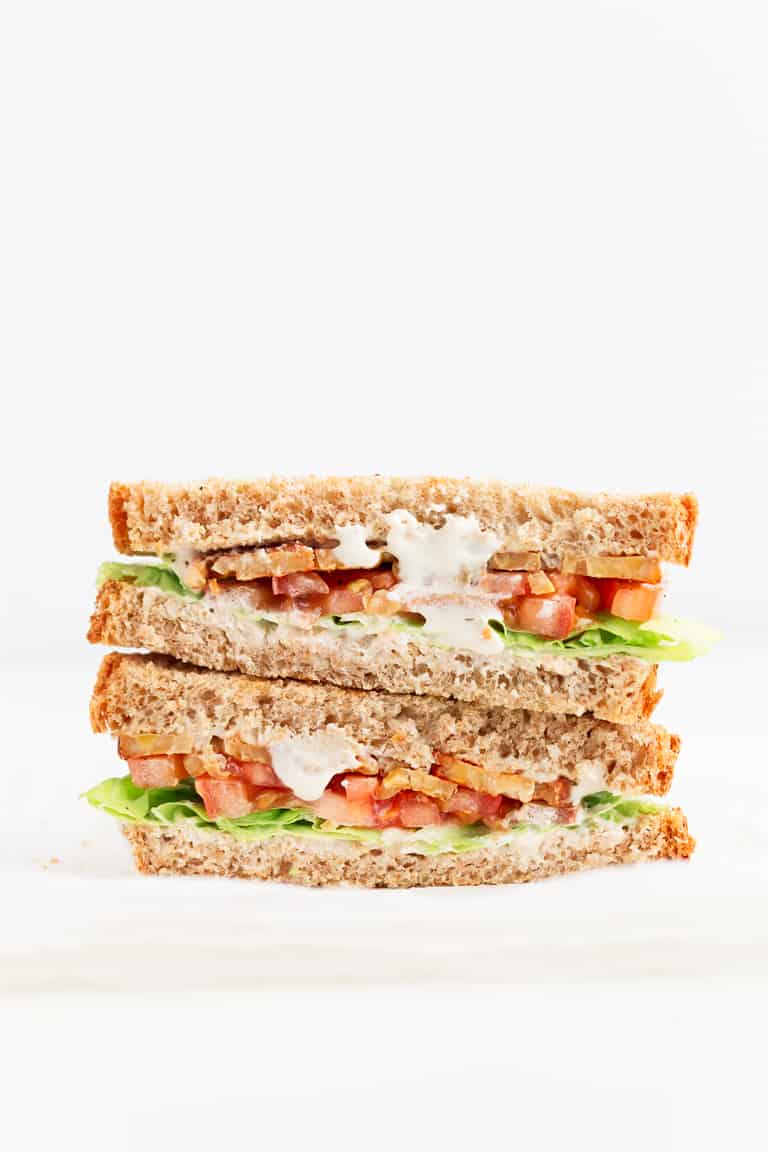 Today it is the turn of a classic in a vegan version, the popular BLT sandwich (bacon, lettuce and tomato). We have tried to be fairly faithful to the original version, but have replaced the mayonnaise and bacon with vegan alternatives.
Instructions
Toast the bread (optional).< /li>
To assemble the sandwich, spread a tablespoon of mayonnaise on each slice, place the bacon, tomato and lettuce on one of the slices, add salt and pepper to taste and top with the other slice.
It's best fresh, but it'll keep for a few hours.
Notes