My two favorite recipes with alioli were the alioli potatoes and the black rice with alioli. Here are the potatoes and I haven't tried making the rice yet, but I'm sure it can. A few weeks ago I bought some prawns at Red Verde (a vegan store in Seville) and they were very delicious, if we also add seaweed to the rice, surely it will be a very delicious dish. Vegans do not have to give up anything, we can continue enjoying the dishes that we liked the most and also our health, the planet and the animals benefit, we all win! In any case, it is not advisable to abuse substitutes and greasy dishes, but they are great to treat ourselves from time to time or for those who are making a transition to this type of diet.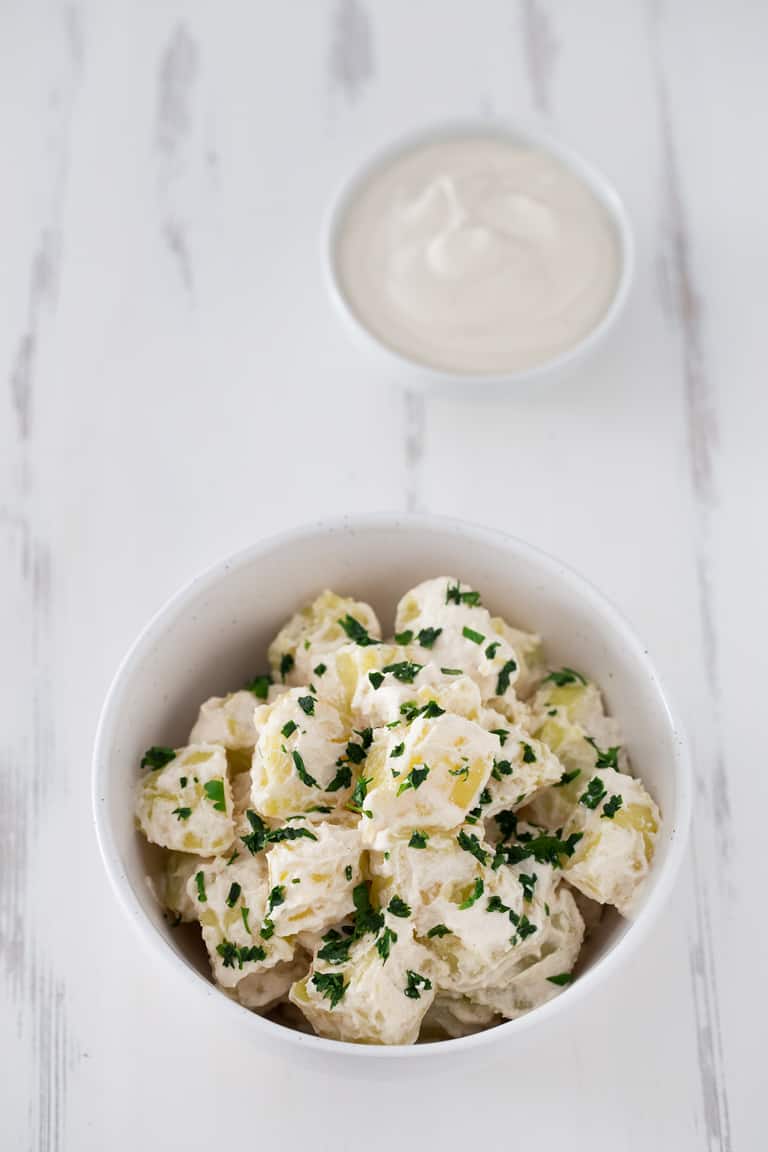 450 g

de patatas (

1

libra)

1/2

taza de alioli (

100 g

)

1

cucharada de perejil fresco picado

1/4

cucharadita de sal (opcional)
Instructions
Peel and dice the potatoes about 2.5 cm (1 inch) and steam them for about 20 minutes or until tender (you can also cook them if you prefer). Once done, let them cool to room temperature.
Add the alioli, chopped parsley and salt, stir and we can now eat our alioli potatoes, although to my I like to leave them in the fridge for at least an hour or two or until they are very cold.
We can keep them in the fridge in an airtight container for about 4 days.
Notes
– We made half our recipe of alioli (1/2 cup or 100 g).
– You can also make this recipe with vegan aioli made with oil (follow our recipe and remove the spinach if you want).
– Taste the potatoes before cooling them and add more salt if necessary.