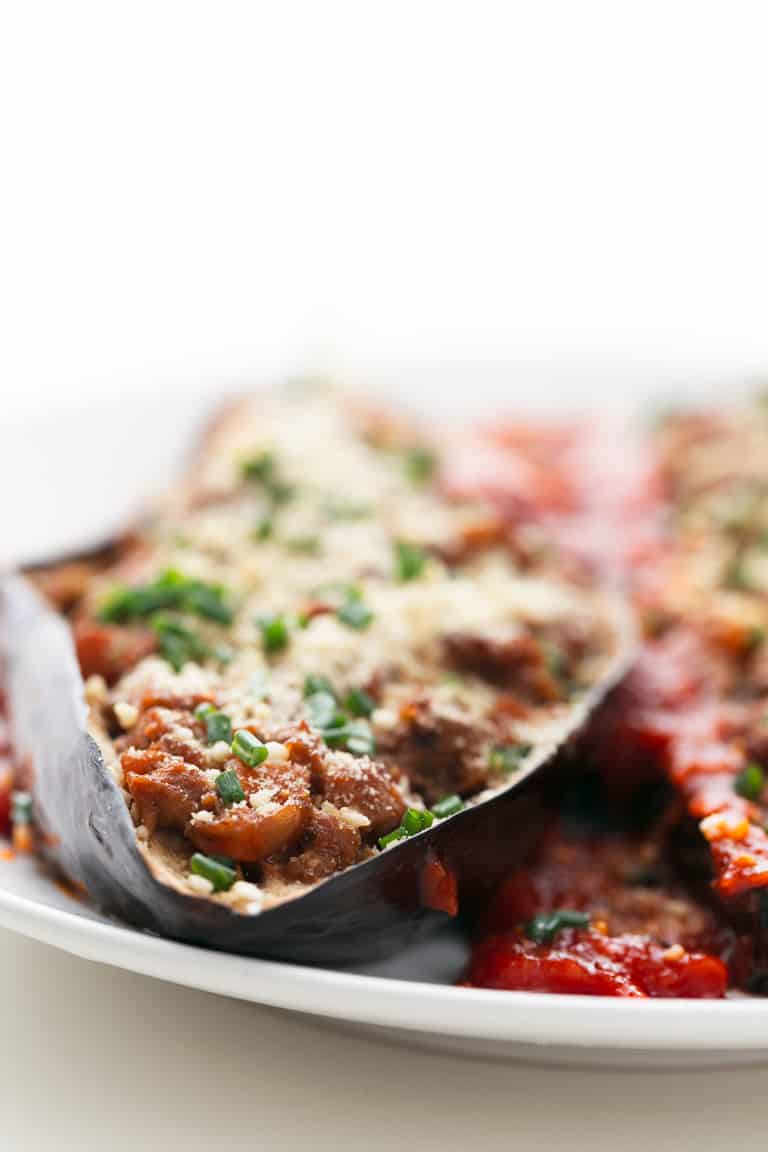 How are you? Sorry we haven't been posting as often lately, but we have to leave our apartment in Seville on Thursday and the following week we're going to Asia, so we can't wait. Also, last week we had 3 presentations of our book Cocina Vegana Gourmet. (thank you all who came!).
Instructions
Preheat the oven to 180ºC or 350ºF for at least 10 minutes.
Wash and cut the eggplant in half. Then make cuts as you can see in the third photo.
Bake the eggplant on a baking sheet for about 40 minutes or until tender.

< li id="instruction-step-4">Remove the meat with a spoon and chop it using a board and a knife.

Pour the bolognese sauce into a pan along with the eggplant flesh and cook the mixture for about 2-3 minutes.
Pour the tomato sauce into a baking dish covering the bottom. Fill the eggplant with the bolognese sauce and eggplant mixture and place them in the bowl. Bake for about 10 minutes.
Remove from the oven and decorate with the vegan Parmesan and some chopped chives (optional). Serve immediately.
You can store the stuffed eggplants in an airtight container for about 4-5 days.