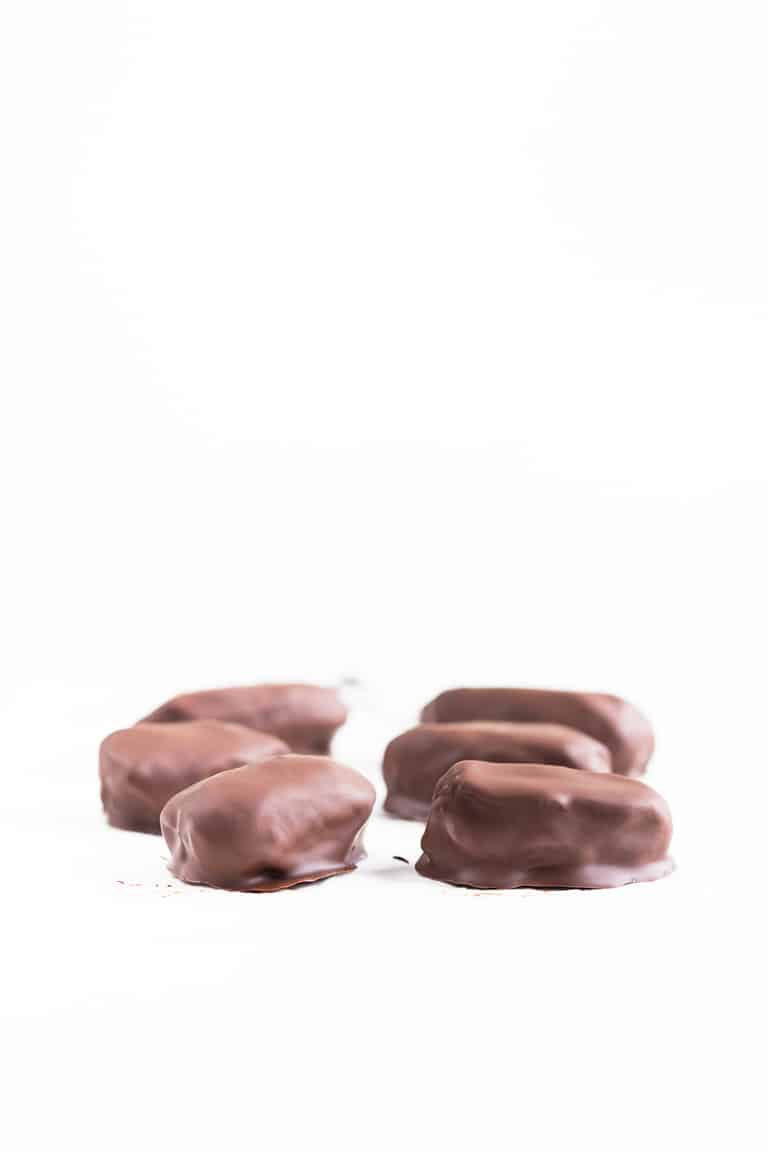 Merry Christmas! How are you spending the holidays? We hope very well. Today's recipe is very simple and festive, perfect for those with a sweet tooth who want to prepare something delicious and healthy without making life too complicated.
Instructions
Fill the dates with a little butter of almonds or peanuts and reserve.
Chop the chocolate and put it in a saucepan together with the coconut oil. Cook over medium heat, stirring occasionally, until completely melted.
Pour the melted chocolate into a bowl.
Dip the dates in the chocolate until they are covered and let them cool to room temperature on a tray lined with baking paper.
You can store them in an airtight container at room temperature or in the fridge (depending on how hot it is) for about a week.
Notes
The amounts are approximate because the size of the dates can vary.
If you use another type of date, you may need to use more because they are usually smaller.
You can also fill the dates with other butters or even with whole almonds or hazelnuts or with the dried fruit that you like the most.