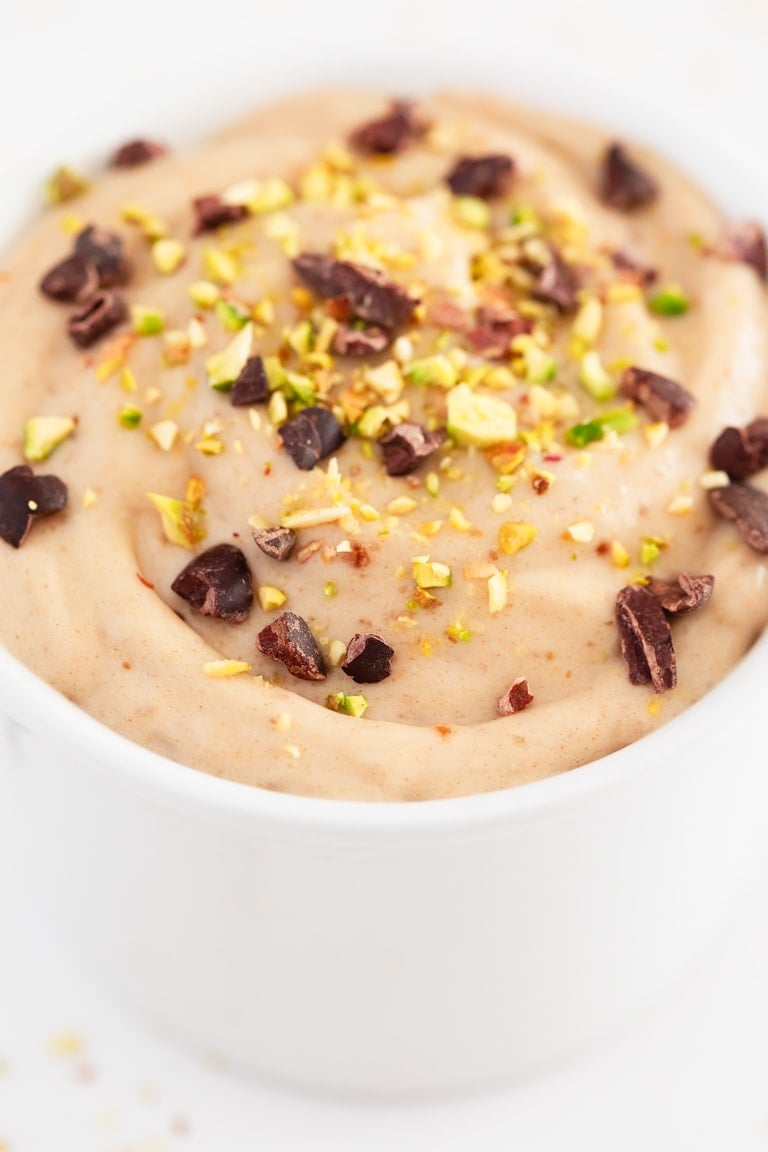 Soft ice cream or soft serve in English is a type of ice cream that is softer and less dense than the traditional one and that was created in the United States in the 1930s. Here in Spain they usually sell it in fast food chains, as well as in other places.
Instructions
Peel and dice 2 bananas the night before and store in an airtight container in the freezer overnight.
The next day, add all the ingredients to a blender or food processor foods and whisk until well combined.
Serve immediately with your favorite toppings (we topped with cocoa nibs and pistachios).
You can store leftovers in an airtight container in the freezer for 1-2 weeks and remove Cook the ice cream for a while before eating it so it's not so hard, or shake it again to get it back to its original consistency.
Notes
I used coconut milk, not coconut drink. Coconut milk usually comes in a can, although there are also tetra briks, it is much thicker than coconut milk and also does not usually contain sweeteners or as many additives.
Coconut milk has a lot of fat , so if you prefer to use another type of milk, it is better to have a higher fat content like soy milk or those made from nuts or seeds.
Instead of peanut butter, you can also use almond butter or any other nut or seed, or even coconut butter.
Dates can be substituted with any other sweetener to taste .
You can also use vanilla powder or vanilla seeds instead of the extract.
With the code DANZA-DE-FOGONES-5 you will get a 5% discount on any product from the websiteVitality 4 Life< /a>.