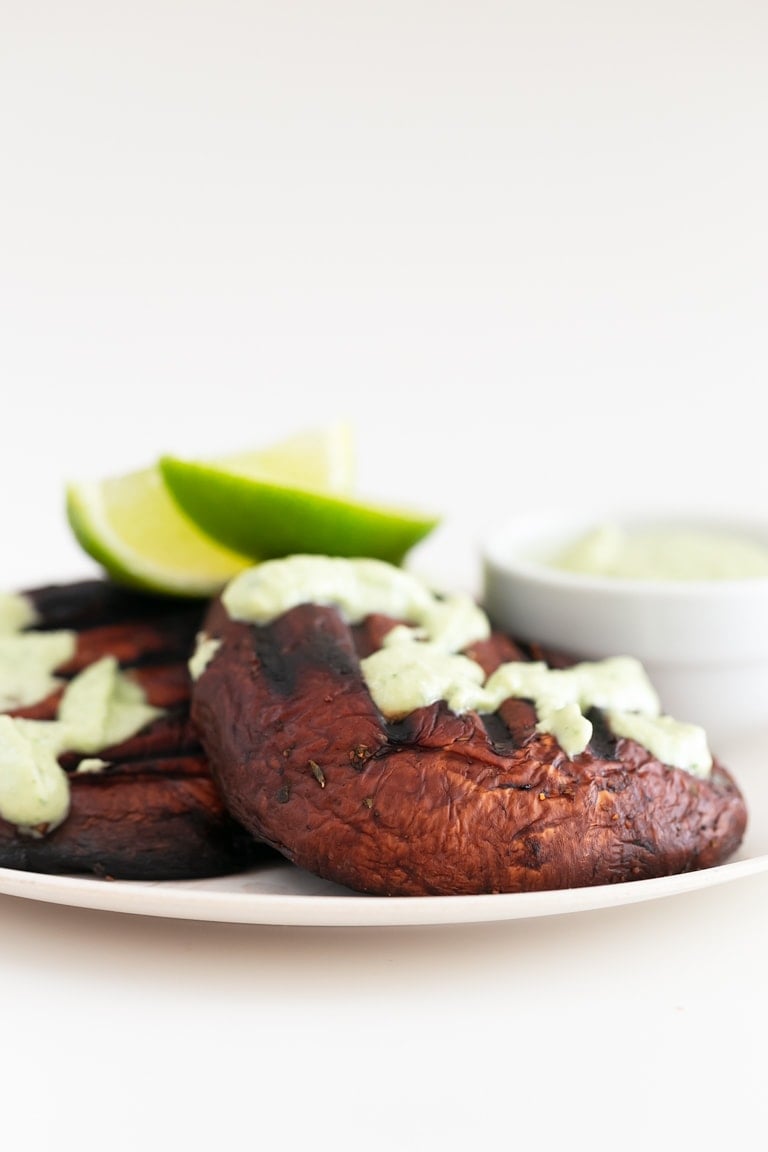 This is one of those recipes that blow your mind. I had seen it on many other blogs and YouTube channels and although they all looked very good, I didn't think it would be so successful. It has a texture and even a flavor reminiscent of a beef fillet.
4

setas portobello

2

cucharadas de aceite de oliva virgen extra, ver notas

2

cucharadas de zumo de limón

1

cucharada de tamari o salsa de soja

1

cucharadita de orégano seco

1/2

cucharadita de ajo en polvo

1/8

cucharadita de pimienta negra en polvo
Instructions
Wash the mushrooms and remove the feet. You can eat them sautéed or add them to scrambled eggs, rice dishes, pasta or any dish because they give a lot of play.
Mix all the ingredients (except the mushrooms) in a container until they are well blended.
Dip the mushrooms in the marinade on both sides. The ideal is to leave them at least 5 or 10 minutes on each side. The longer you leave them, the more marinade they will absorb and the more flavor they will have.
Cook the mushrooms in a grill, grill or in a skillet (medium-high heat) for about 5 to 10 minutes per side or until golden brown. Remove from heat and serve immediately.
We serve the portobello fillets with lime wedges and our vegan aioli without oil to which we add a couple of handfuls of parsley to give it color and flavor, but they can be eaten with another sauce or on their own because they're so tasty.
You can store leftovers in an airtight container in the fridge for 3-4 days.
div>
Notes
I have not prepared the recipe without oil, but I think it could be good substituting it with vegetable broth.
I haven't tried the recipe with other mushrooms, I'm sure it will work well, although I don't think it has a texture similar to a beef fillet.
Lemon juice can be substituted for lime juice or vinegar.
Add your favorite spices and herbs.