The recipe couldn't be easy, cut the tortillas the size you like, bake the nachos for just 5 minutes and add the spices you like the most. We spread a little oil before baking, but if you want a lighter version you can skip this step.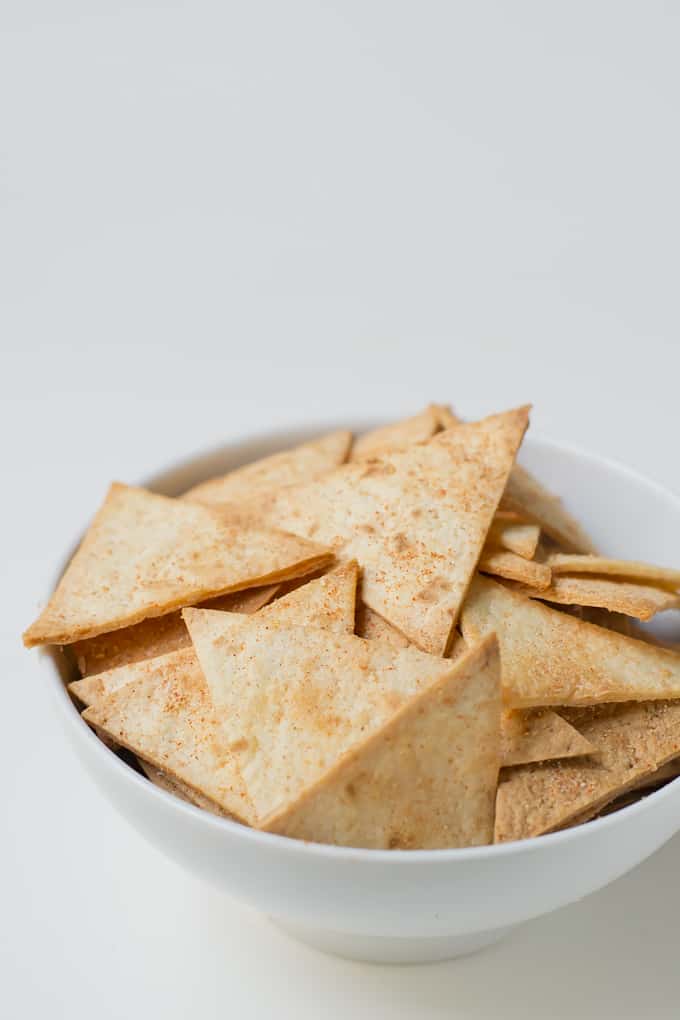 El resultado ha sido espectacular, unos nachos muy crujientes y con un sabor ligeramente picante por la guindilla, pero si no os gusta que piquen no se la echáis y listo. Lo mejor de los nachos es que admiten casi cualquier especia, así que podéis hacerlo con las que prefiráis o con las que tengáis por casa.
Aceite de oliva virgen extra (opcional)

1/2

cucharadita de cebolla en polvo

1/2

cucharadita de ajo en polvo

1/2

cucharadita levadura de cerveza

1/4

de cucharadita cucharadita de pimentón dulce

1

guindilla
Instructions
Cut the tortillas forming triangles of the size that we want, paint them with a little oil (optional) and place them on a tray lined with baking paper.
With the oven previously preheated, put the nachos for 5 minutes at 200 degrees in the central part of the oven. We take them out and let them cool. You have to keep in mind that the nachos are not completely crispy as soon as they come out of the oven, as they harden as they cool.
Mix the spices in a bowl. You can mix them by hand or put them in a grinder or kitchen robot so that they are further crushed and fully integrated, although it is not necessary. If you do it by hand you have to chop the chilli with a knife into the smallest pieces possible or use chilli powder.
When the nachos are completely cold we add them the spices. We spread them with the help of our hands, rubbing them so that they were well impregnated.