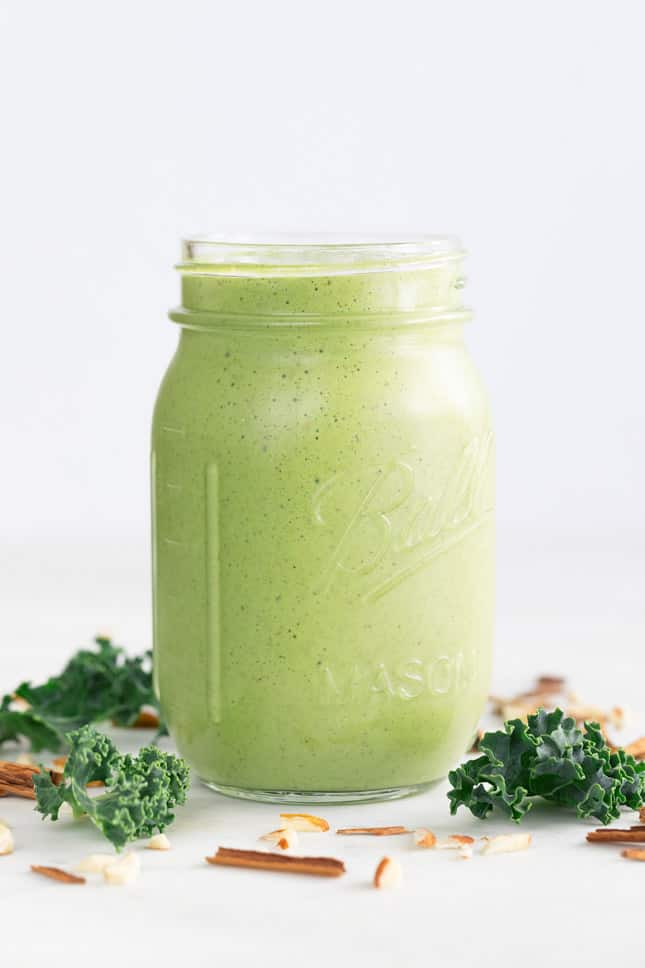 When the weather is good, smoothies or shakes become an important part of my diet, in fact I could eat them because I love them.
Instructions
Put all ingredients into a blender glass and blend until well combined.
The smoothie is best fresh, although you can store it in an airtight container in the fridge for 1-2 days. li>
Notes
You can substitute any green leaf for the kale.
Instead of milk you could use water or any other liquid, although for my taste it works better with milk.
You can replace the almond butter with peanut butter< /a> or any dried fruit.
Dates are totally optional and can be omitted or substituted with other sweeteners. If you can't find Medjool dates you can use Deglet Nour or any other variety, although in that case you may need to double it. I don't usually add dates, although I recommend them for beginners.
Nutritional information is calculated without the dates.