Have you tried kale? I love it, but I don't usually use it much in the recipes on the blog because it can be difficult to find in Spain and it's less economical than other vegetables, in fact, the only recipe on the blog with kale (also known as kale ) is this green smoothie. If you can't find it, don't worry, you can use any other green leafy vegetables (spinach, chard, lettuce, etc.).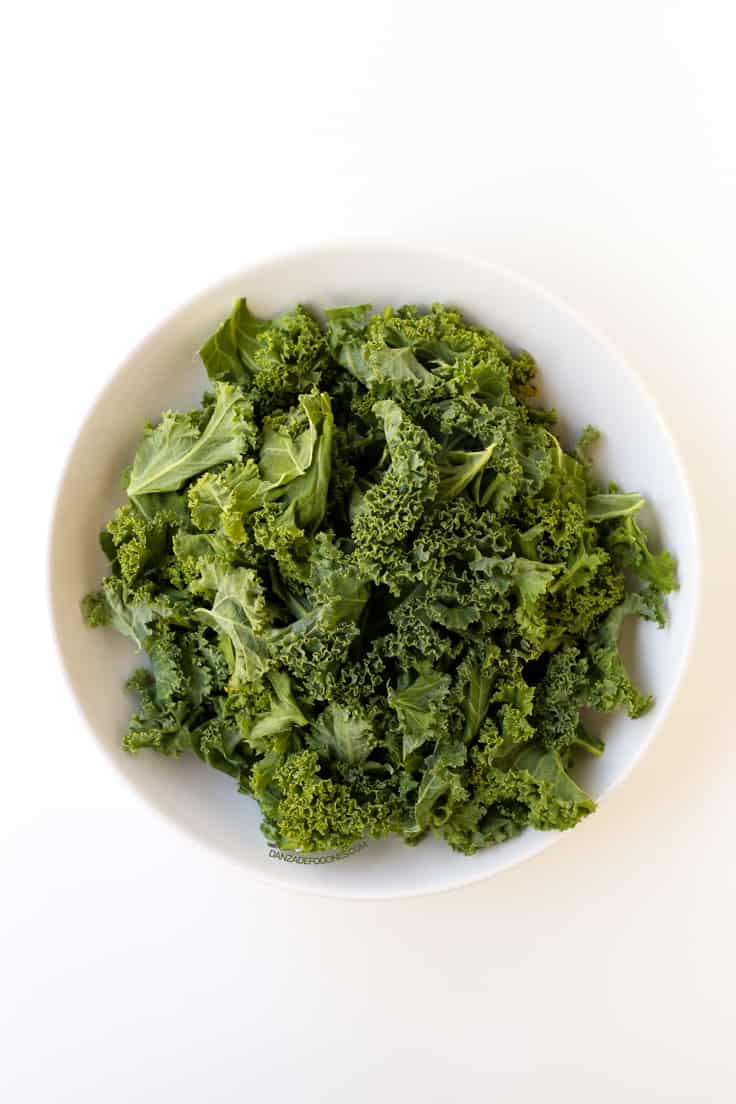 4

ramitas de kale (unos

4

puñados)

1/4

taza de pimiento rojo (

40 g

)

1/4

taza de zanahoria (

30 g

)

1/4

taza de mango (

40 g

)

1/4

taza de lombarda (

20 g

)

1/4

taza de arándanos (

40 g

)
Semillas de sésamo para decorar
Para el aliño:
1

aguacate

2

cucharadas de agua

1

cucharada de salsa de soja
El zumo de medio limón
Instructions
Remove stem or hardest part to the kale branches and chop it with your hands.
Put all the ingredients of the dressing in a glass or hand mixer and beat until they are perfectly integrated. If you want, you can mash the avocado with a fork, add the rest of the ingredients and stir, although it won't be as creamy.
Put the kale on a large plate or container, add the dressing and massage with your hands for at least 2 or 3 minutes, you will see that it softens.
Chop the rest of the ingredients, add them to the salad and stir .
Add sesame seeds on top for garnish and your salad is ready to serve.
Notes
If you don't want to complicate your life, you can use any other dressing such as a vinaigrette.
Use your favorite ingredients, you don't have to use the same ones than me.
Instead of kale or kale you can use any green leafy vegetable.