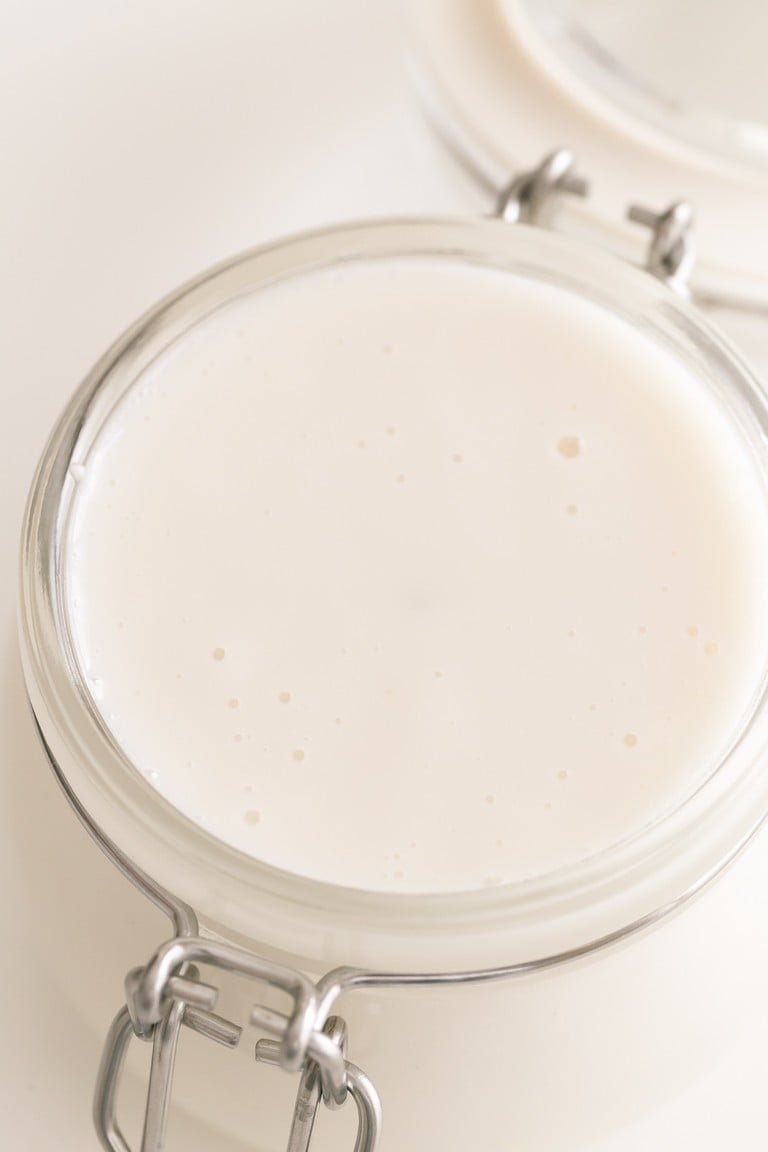 This recipe has changed my life. I'm a fan of nut and seed butters, but this coconut butter is on another level. If you like coconut as much as I do, you have to try it because you're going to love it.
3

tazas de coco rallado/deshidratado (

270 g

)
Instructions
To make this recipe, the ideal is to use a powerful blender (we use a Vitamix), although it can also be done with a food processor food. The bad thing about the processor is that you will need more time (about 8-10 minutes, although this may vary depending on the power) and the texture that is left with the blender is smoother and has fewer lumps.
If you don't want to make that much butter you have to be careful not to add too little coconut because then the mixer or processor won't be able to beat it well. Ideally, add at least 2 cups (180 g).
Place the shredded coconut into the blender jar (or food processor) and blend until smooth. obtain a cream consistency (similar to peanut or almonds). It usually takes 1-2 minutes and you may have to stop the machine and stir the coconut because it will get stuck. I like to put the mixer on high or full power, but it's a matter of taste.
You can store it in an airtight container at room temperature for at least 2 weeks. The butter tends to harden and sometimes to separate into two layers (one solid and the other oily), in which case you can stir it or heat the jar a little (under the tap with hot water, in a bain-marie or in the microwave). If you are going to serve it on hot food, it will melt in the heat.
Coconut butter is very tasty spread on bread, you can add it to your smoothies or porridge, it is also delicious on sweet potato or roasted pumpkin or in general it can be used for any recipe that uses nut butters or creams (such as peanut or almond butter), or even butter or margarine.
Notes
If you don't have a powerful blender or food processor, you can add a little melted coconut oil to help the coconut blend well.