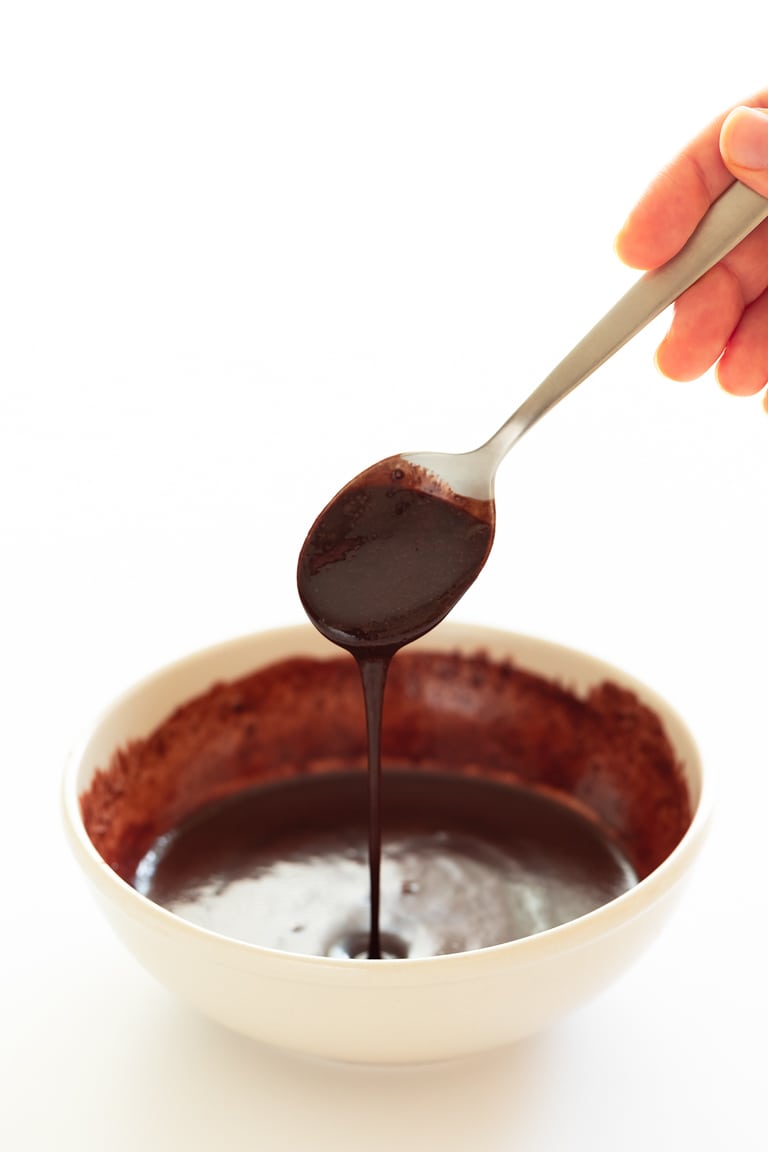 Making homemade chocolate syrup is the easiest thing in the world. For many years I resorted to packaged syrups that are made with white sugar and a thousand other ingredients, but not anymore. Best of all, I only need 2 ingredients that I always have in my pantry and it takes less than 2 minutes to prepare.
4

cucharadas de sirope de arce o agave (

1/4

taza)

2

cucharadas de cacao en polvo sin azúcar
Instructions
Put the ingredients in a container and mix with the help of some rods or a fork until they are perfectly integrated.
You can keep it in the fridge in an airtight container for at least 1 or 2 weeks. It can be used like any other chocolate syrup to decorate sweet recipes such as waffles< /a>, pancakes, crepes, cakes, donuts or ice-cream a>.
Notes
If you want your chocolate syrup more or less sweet or thick, you can adjust the amount of maple and cocoa syrup to your liking.
The syrup can be substituted with other types of syrups or molasses.
I have never prepared the recipe with raw cocoa or carob flour, so I would not know how to tell you the equivalence.
< /div>