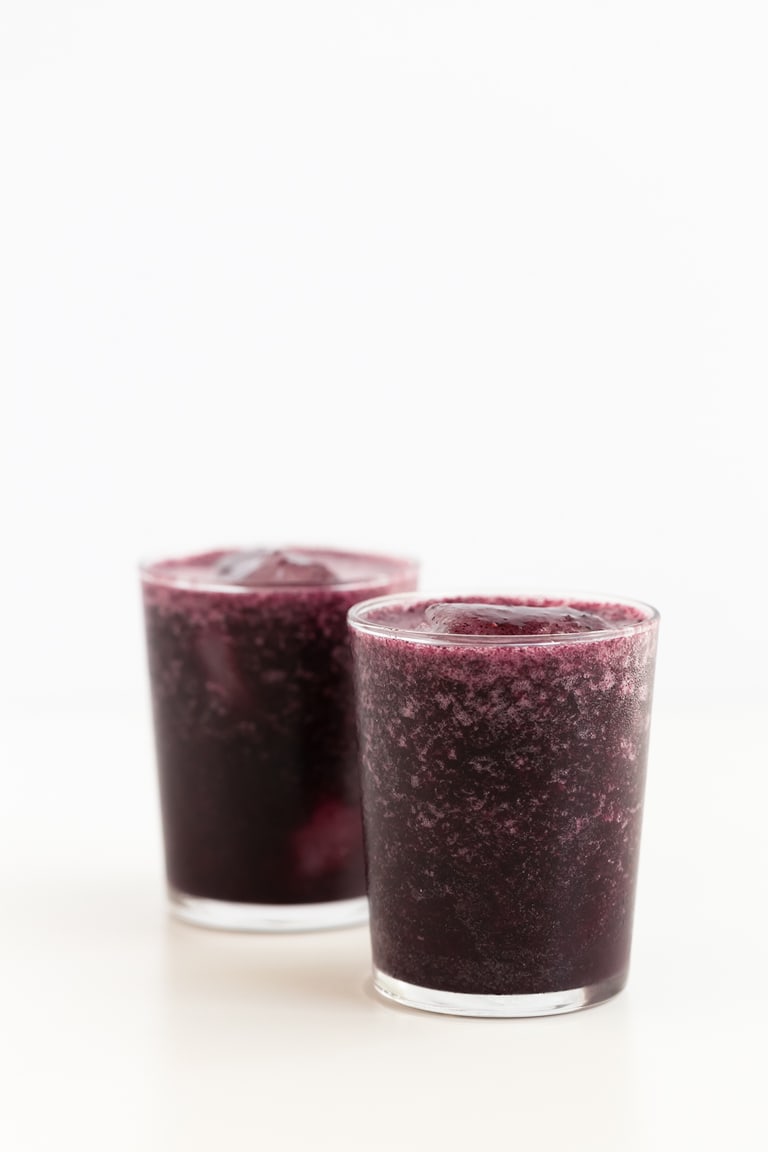 It's almost summer and it's finally hot, that's why it's so important to hydrate yourself and although the best option is always water, it's worth discovering new drinks that are refreshing, healthy and also delicious, especially if it costs you a lot. drink water.
1

taza de agua (

250

ml)

1

taza de de arándanos o de cualquier otra fruta (

250 g

), ver notas

1

dátil Medjool, sin hueso (opcional)
Hielo al gusto (opcional)
Instructions
Add the water, blueberries (or fruit of your choice) and dates in a blender and blend until all ingredients are well combined.
Serve immediately. You can add a little ice to the glass to make the drink cooler. Ideally, you should drink it right away, but you can store leftovers in the fridge in an airtight container for 1-2 days.
Notes
Agua fresca can be made from any fruit. I like to use 1 cup of water for 1 cup of fruit. A cup of water is always 250 ml, but each fruit has a different weight, so I recommend that you measure it in cups if you are going to use another fruit.
Add more or less water depending on how dense that you prefer your drink.
The fruit can be fresh or frozen.
The date is to make the fresh water sweeter, but it is optional. Depending on how sweet your fruit is and your taste, you may not add dates or you may have to add more.
You can also use any other sweetener to taste.