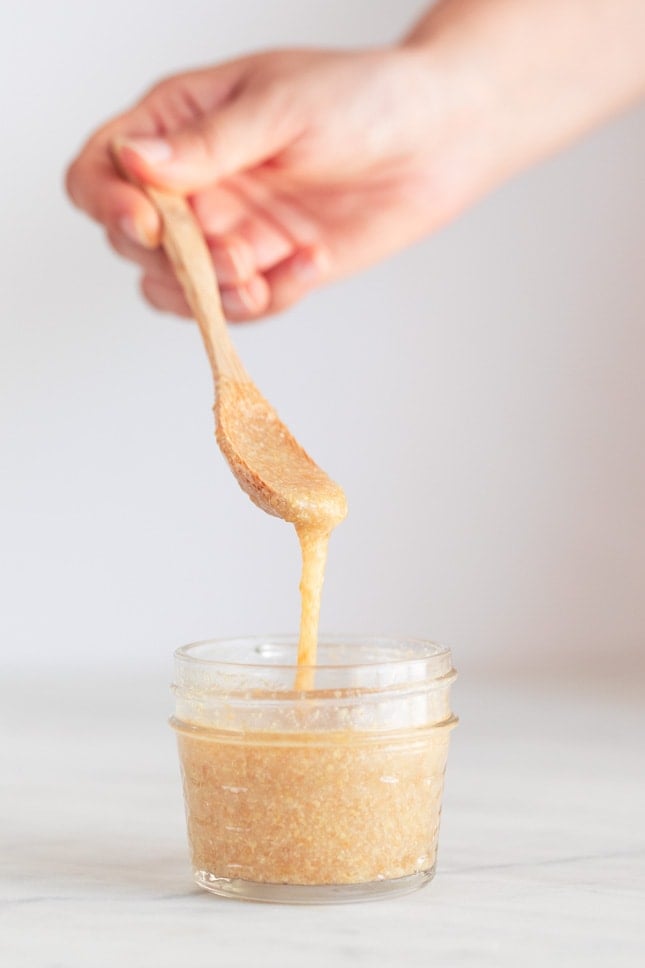 Substituting the egg in the kitchen is very easy, there are several foods of plant origin such as flax egg that do the same function and they even sell ready-to-use foods.
1

cucharada de semillas de lino molido

3

cucharadas de agua
Instructions
You can buy the ground seeds or grind them in a grinder or in a powerful blender.
Mix the ground seeds and water in a bowl and let sit for about 10-15 minutes or until thickened. Ideally, leave the mixture in the fridge while it thickens.
You can use this flax egg to replace the egg in baking recipes with a 1:1 ratio, that is, one flax egg for each chicken egg.
Notes
This can be any type of flaxseed, although I usually use golden flax.