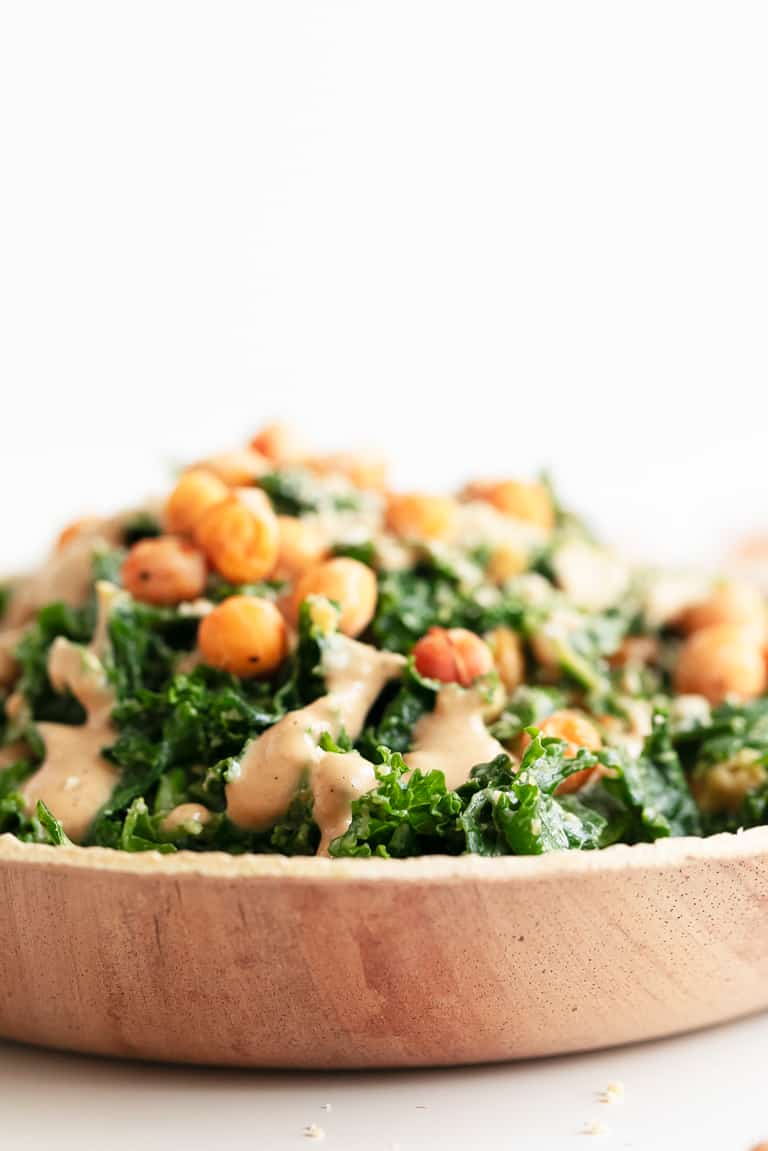 And here is the kale Caesar salad that I talked about in the oil-free vegan Caesar sauce! It is very simple and quick to prepare, once you have the basic ingredients ready.
Instructions
Wash and chop the kale (I usually discard the tough stems).
Put it in a bowl and massage it with your hands for 1 or 2 minutes to make it more tender.
Add the rest of the ingredients and stir until well combined.
Serve immediately or store leftovers in an airtight container on the fridge for about 2 or 3 days.
Notes
The kale can be substituted with any other leafy green, although step 2 is not necessary in that case.
Instead of the croutons chickpeas You can use bread croutons or even add canned or cooked chickpeas (you can also add the rest of the ingredients in the chickpea croutons recipe), although they will not be crispy.
If you use oil, you can also use our vegan Caesar sauce.
The time of preparation time does not include the time it takes to prepare the chickpea croutons, Caesar sauce, or vegan Parmesan cheese.
Nutritional information is approximate.