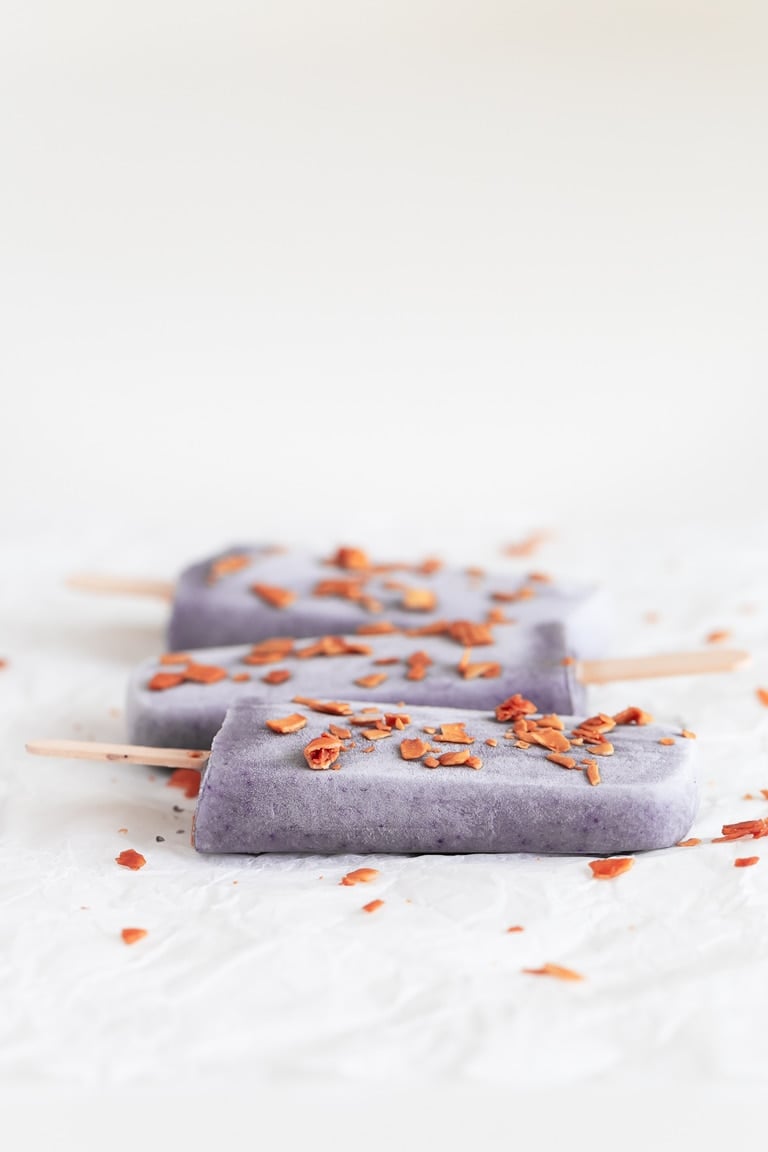 Last week we shared a post about how to make coconut butter at home and although we like to eat it the most is spread on bread, we also share other ways in which it can be given out, although no specific recipe, that's why today we bring these popsicles.
Instructions
Pour all ingredients into one blender< /a> glass and whisk until well combined.
Divide the mixture among 6 popsicle molds. If you use lidded molds (like the ones you can see in this link), you simply have to place the lid, store them in the freezer and wait about 3 or 4 hours or until they are completely solidified. If you use wooden sticks like we did (because they look prettier in the photos), you have to put the molds in the freezer without the sticks, wait 45 or 60 minutes, place the sticks and leave them in the freezer for 2 or 3 hours or until completely solidified.
You can store the popsicles in their molds and unmold just before eating, or unmold them all and store in an airtight container. In both cases, they must be stored in the freezer and it is better to consume them within two weeks. To unmold them, just wet the molds with hot water to soften them a bit and then remove the popsicles from the molds.
We decorate our popsicles with coconut chips, but it is optional.
Notes
If you're using an already sweetened non-dairy milk, you probably won't need to add dates.
Cranberries can be substituted for any other fruit, coconut butter for other nut butters or simply for more milk and dates for any sweetener.
With the code DANZA-DE-FOGONES-5 you will get a 5% discount on any product on the websiteVitality 4 Life.