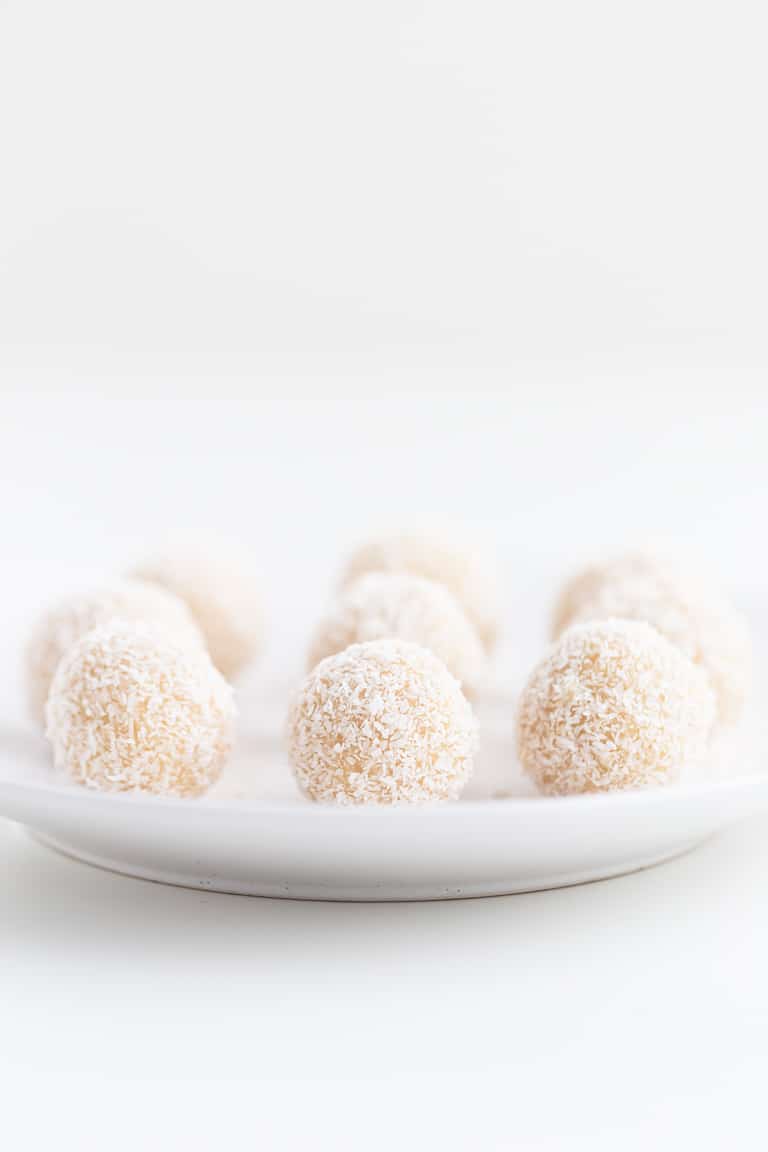 We are already in December and Christmas is just around the corner, so this month we are going to publish recipes for the holidays, as well as a compilation of Christmas recipes as we have done in previous years and also a gift guide.
1

y 1/4 tazas de coco rallado (

95 g

)

1/3

taza de harina de almendras (

35 g

)

1/4

taza de sirope de arce o agave (

80 g

)
Instructions
Add 1 cup of shredded coconut (75 g), almond flour and syrup in a food processor and beat until smooth. You have to be able to make balls with your hands. Add more coconut or almond flour if the dough is too sticky, add more syrup if it's too hard.
Make small balls with your hands and coat them by about 1/4 of cup of grated coconut (20 g). Add more grated coconut if needed.
The coconut balls can be stored in the fridge in an airtight container for a week.
Notes
You can make the almond flour by beating raw almonds in a food processor or powerful blender or buy it already made.
I have not tried the recipe with other syrups, but I think it might work.