It seems that the cold has already arrived and what we most want are soups and warm drinks to warm up. I love this recipe because it is very light and simple. Cauliflower is not one of our favorite vegetables, but this soup is amazing. If you want, you can also add some powerful spice such as curry to further cover its flavor.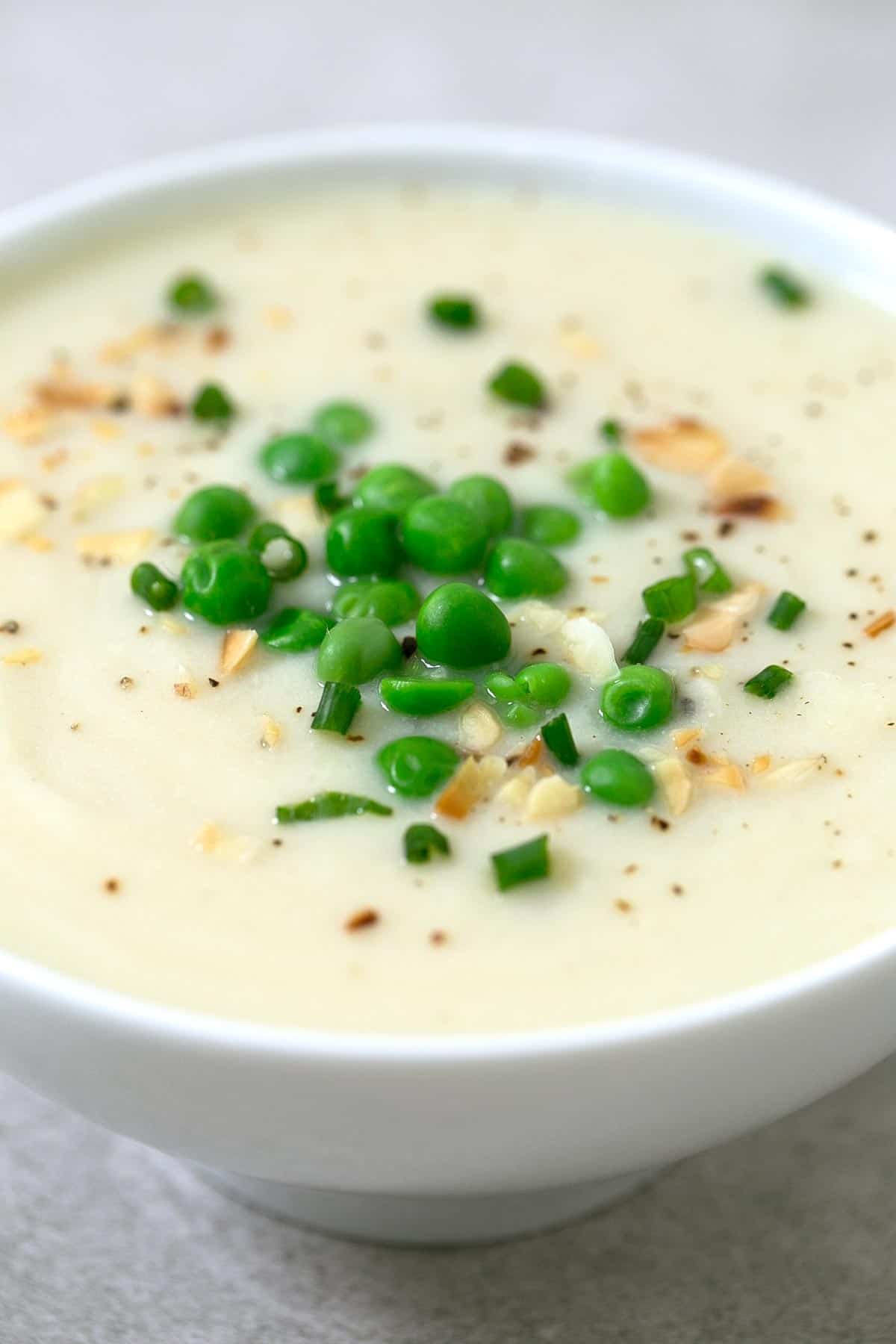 2

cucharadas de aceite de oliva virgen extra

4

dientes de ajo

1/2

cebolla

1

coliflor

2

tazas de caldo de verduras (

500

ml)

1

taza de leche vegetal sin endulzar (

250

ml)

1/2

cucharadita de sal marina
Pimienta negra molida al gusto

4

cucharadas de levadura nutricional o de cerveza (opcional)
Instructions
Put the oil in a pot together with the chopped garlic and onion.
Cook over medium-high heat until they begin to brown.
Chop the cauliflower, discarding the stem and leaves, and add it to the pot along with the broth and milk.
Cook over high heat until it starts to boil and then over medium-high heat for about 15 to 20 minutes or until the cauliflower is tender.
Add the salt, pepper, and nutritional or brewer's yeast and whisk with a glass or hand mixer.
We serve and decorate the soup as we want. We add peas, toasted slivered almonds, chives and more black pepper.
Notes
You can use any type of unrefined oil.
Add more or less water to get the consistency you like best.

< li>Add or replace any vegetable or ingredient with others that you like better or that you have on hand.

Nutritional or brewer's yeast is not essential, but it gives it a touch like very rich cheese. another option may be to pour a splash of beer.