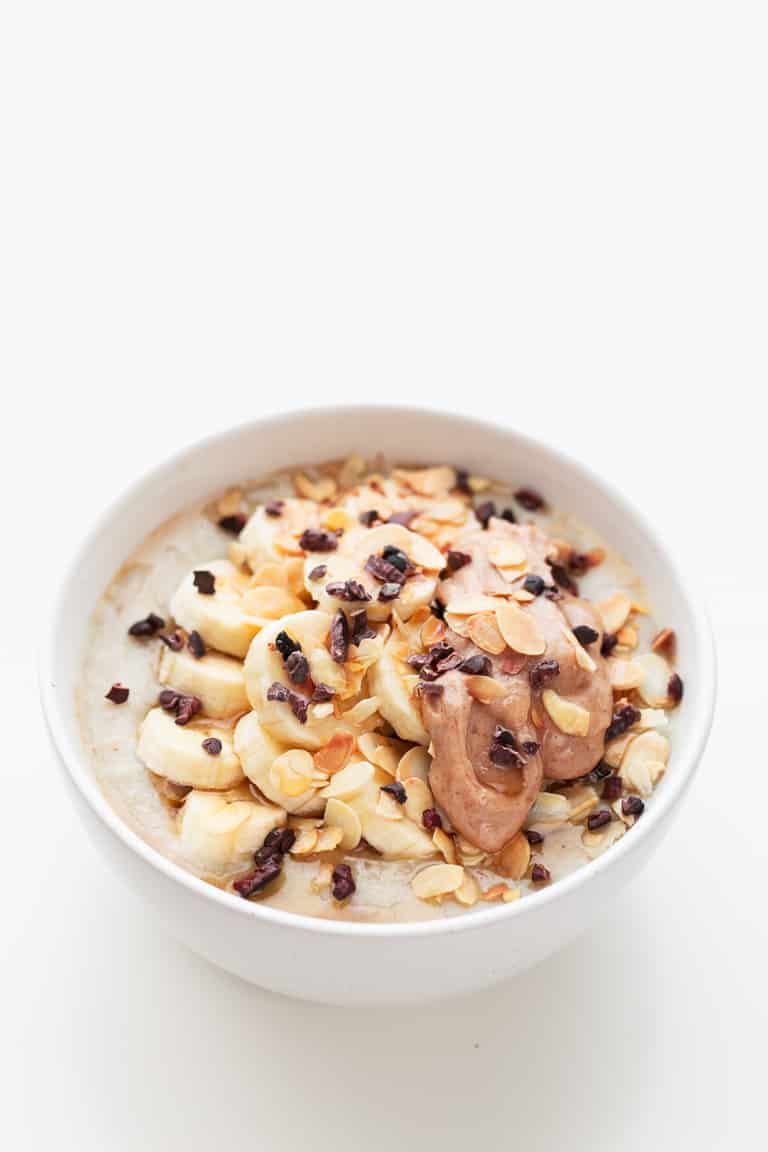 Before coming to Asia we had to finish all the food we had in the kitchen and since there was a little buckwheat left over from when we made our gluten-free bread, I started looking for recipes to take advantage of it. I came across a recipe for buckwheat porridge that doesn't look much like this one, but it gave me the idea and the truth is that they are incredibly delicious and we were very surprised by the result.
Instructions
Soak the buckwheat for at least 4 hours. This is not essential, but this way it will be more digestible and will take less time to cook.
Strain the buckwheat and place it in a food processor or blender along with the milk and whisk until well incorporated.
Pour the mixture into a saucepan and when it starts to boil, cook over medium-high heat for about 5 minutes, stirring occasionally from time to time.
Serve in individual bowls with the chopped bananas and your favorite toppings (we add cocoa nibs, maple syrup, slivered almonds and almond butter).
You can store the porridge in the fridge in an airtight container for about 3-4 days.